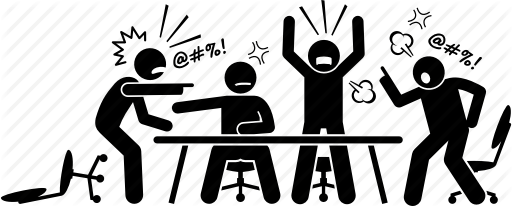 Jeden z najdôležitejších dokumentov, ktorý sa priamo dotýka každého zamestnanca je KKZ (korporatná kolektívna zmluva) a jej proces uzavretia cez kolektívne vyjednávanie, ktoré prebieha medzi zamestnávateľom a príslušnou základnou organizáciou, ktorá by mala hájiť záujmy zamestnancov, je v podstate ich hlasom. Výsledkom je dohoda, ktorá by mala byť výhodná pre obe strany, samozrejme s prihliadaním na stav a finančné možnosti danej spoločnosti.
V procese KV by zamestnanci mali byť informovaní zo strany svojich zástupcov o prebiehajúcom vyjednávaní. Žiaľ v skupine toto neplatí. Súčasné KV je zahalené rúškom tajomstva.
My sme tento fakt chceli zmeniť, mali sme záujem  o transparentný priebeh KV, posunúť ho na vyššiu úroveň, prizvať k vyjednávaciemu stolu odborníkov (aby to nebolo o radových zamestnancoch, ktorí stoja voči ostrieľaným "krízovým manažérom" dotovaných bohvie kým, Kočnerove nahrávky nám toho prezradia ešte dosť). Našu snahu nám ZO ECHOZ SSE, výbor ECHOZ v podaní pána predsedu Ing. Pištíka zmietla zo stola, ako aj snahu o spoločný dodatok, o spoločné vystupovanie, požiadavku svojich bývalých aj aktuálnych členov absolútne odignorovali. O dôvodoch môžeme len špekulovať. Avšak položme si otázku, komu tento stav vyhovuje, zamestnancom určite nie.
Výbor ZO ECHOZ SSE odignoroval aj požiadavku na prepočet členských základní, ako aj o stretnutie, čím v podstate potvrdil naše podozrenie, že im je prednejší zamestnávateľ a vlastné výhody, ako zamestnanci. Nebudú hádam dráždiť hada spojením so ZO, ktorá svoje aktivity smeruje k zlepšeniu pracovných podmienok zamestnancov a je založená a riadená zamestnancami. Svojím rozhodnutím sa priamo podieľajú na diskriminácii našej ZO (žaloba na zamestnávateľa už v danej veci bola podaná, uvidíme koľkých sudcov má finančná mafia kúpených).
Od KV očakávame hlavne úplné prekopanie tarifných tried, a to od základu s výrazným navýšením základných platov tak, aby kopírovali zákonník práce (nástupný minimálny plat by mal byť na úrovni 812-928 EUR, elektrotechnik náročnosť práce 3-4, aktuálne je na 625, t.j. navýšenie o 30 – 48 %). Taktiež tarifné triedy musia kopírovať nárast min. mzdy. Ako je možné vidieť (aj cítiť), realita je iná. Je taká, akú ju ZO ECHOZ SSE podpísal, a tým obral zamestnancov a ich rodiny o tisícky eur. Platy sú cielene a účelovo poddimenzované, nízke platy sa využívajú ako nástroj na kontrolu zamestnancov, nie na ich odmeňovanie. Za tento stav je zodpovedné ministerstvo hospodárstva, minoritný akcionár SSE group, ako aj ZO ECHOZ SSE.
Počas pripravovania tohto textu sa pohli ľady a uzrel svetlo sveta návrh s datovaním 29.11.2019, náhoda.